Extreme Porn

If it's porn and it's extreme, you'll find it here in our Extreme Porn collection. Ranging from BSDM play to extreme anal, extreme pussy gaping, extreme gangbang scenes and extreme deepthroat oral, extreme porn is a mixed bag of over the top fucking, sucking and fetish play. This is not your typical fuck and cum type smut. It tends to be extreme, graphic, rough, and uber hardcore, so the faint of heart need not apply. But if you like to take your porn to new levels and experience the ultimate in boundary pushing, The Tongue Theatre tube site has the best in all aspects of extreme porn loaded and ready to play.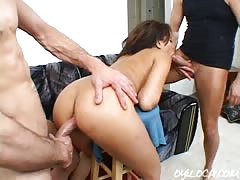 Annie Cruz is a wild, long haired Latina pornstar, who is bending over a stool that serves as a pivot point...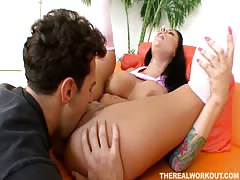 To celebrate her kicking a goal on a professional soccer player during a training session, the cute brunette...